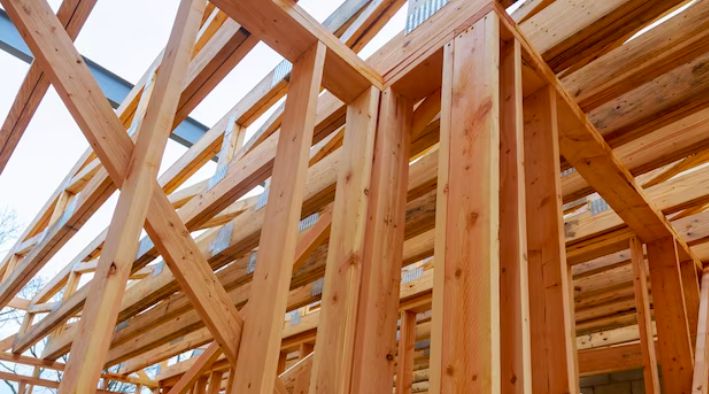 STRUCTURAL FRAMING
Stuart Timber stock a wide range of high quality structural timbers. Our structural timbers are graded to SG8 and number 1 frame, and meet all New Zealand Standards.​ We stock two types of framing timbers – wet framing and kiln dried (KD) framing H1.2 and H3.2 treated. ​
Wet framing is commonly used for fencing, decking joists and bearers and structural external supports. Higher treatments are available on request.
​Kiln dried framing comes in two main treatments: H1.2 (for internal partitioning and ceiling framing), and H3.2 (for perimeter framing walls, fencing, decking joists and bearers, structural external supports or any application where the timber will be exposed to moisture).​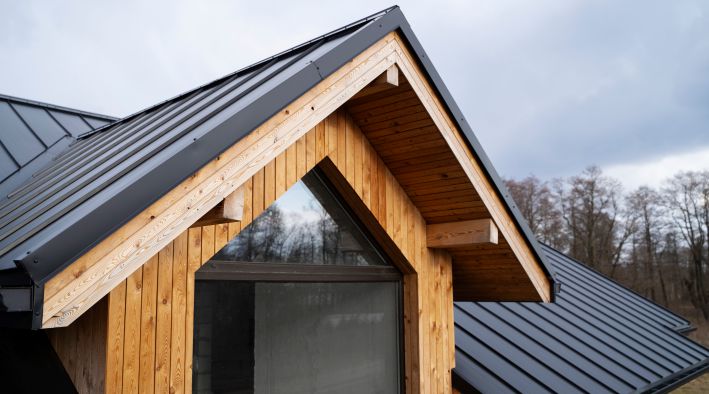 WEATHER BOARDS & SHIPLAP
There are several weatherboard and shiplap profiles available for cladding. We produce and supply dressed face, rough sawn and fresh band sawn face weatherboards. The most commonly produced weatherboards range from 150mm to 200mm wide x 25mm, however, wider boards can be produced upon request, such as 250mm x 25mm. These profiles come in clear or dressing grade Radiata Pine. All weatherboard is treated to H3.2 CCA and carry a 50year durability guarantee. Our shiplap profiles include standard vertical shiplap to double centre grooved shiplap in 150mm and 200mm widths. For Larah and Oregon weatherboard or shiplap, please contact us to confirm availability.​Common weatherboard profiles:Rusticated Weather Board (RWB)Bevel Back Weather Board (BBWB)Board & BattenShiplap​If you require a specialised profile that you need produced, please contact us for a quote.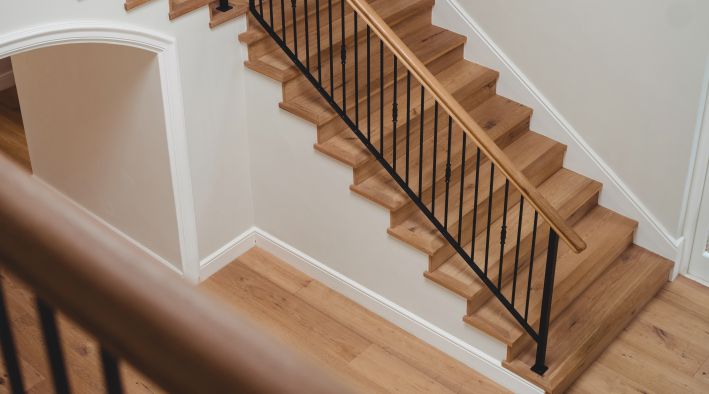 FINISHING TIMBER
Stuart Timber Co produce a variety of finishing timbers, including: T&G flooring, skirting, architraves and scotia. These types of finishing timbers are usually made (cut) to order. Please contact our sales team to discuss your project, receive a quote and provide you with turnaround time estimates.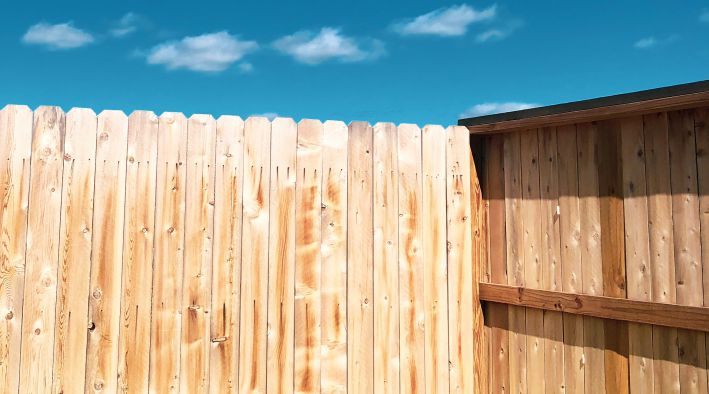 FENCING & GATES
Stuart Timber Co produce a wide range of fencing products. We stock posts, railings, and palings in rough sawn and machine gauged finishes in a variety of sizes.​ For the rural market, we also stock a complete range of round posts, poles, strainers, rough sawn and machine gauged timbers for fences; H3.2 treated palings cut to length; or, post and rail fence cut to spec. Our prices are competitive and our timbers are of the finest quality New Zealand has to offer. Please contact us to discuss your custom order.
All posts are air dried which does not cause damage to the timber cell walls and makes for a stronger, longer lasting post. All yard timber is produced in lengths to suit post spacing's to avoid wastage. Our trained staff grade this timber for strength before it is treated. Sheep yard timber is able to be dressed and this is recommended for internal yards. Typically sheep yard timber comes in 150×25, 150×32 and 150×40. Cattle yard timber comes in 150×50 and 200×50. We also supply farm gates that are custom made to your specifications locally by The Bloke's Shed.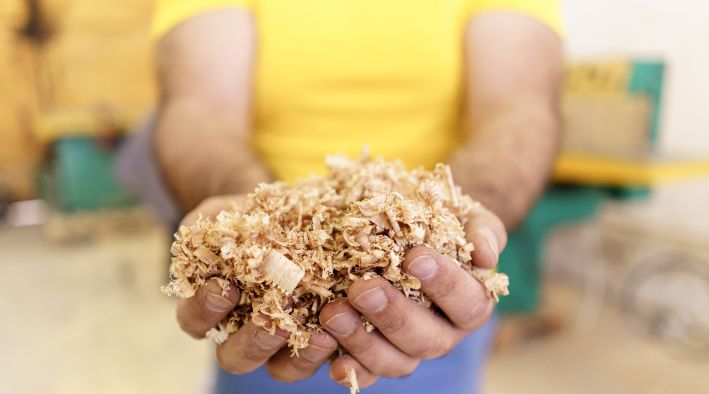 BEDDING
We produce animal bedding shredded from dry recycled untreated timber in sawdust, shavings, post peelings and bark form. If you're after large quantities for your farm, we offer competitive pricing and delivery through our transport partner, Dynes Transport. For smaller quantities, we sell all of our animal bedding products by the trailer load in (m3), so bring your trailer and visit us today.
GARDEN DRESSING
We sell a range of products that can be used on your farm or in your garden. Everything from bark, post peelings, sawdust, and shavings. At Stuart Timber Co we make full use of the lumber we mill, nothing goes to waste!​This range of garden dressings is derived from pine so it's light in colour. Our bark and sawdust products are made from untreated timber making them safe for plants.​We sell these products by the:trailer load (pick up, BYO trailer), or unit loads delivered by our transport partner, Dynes, direct from our yard to yours.​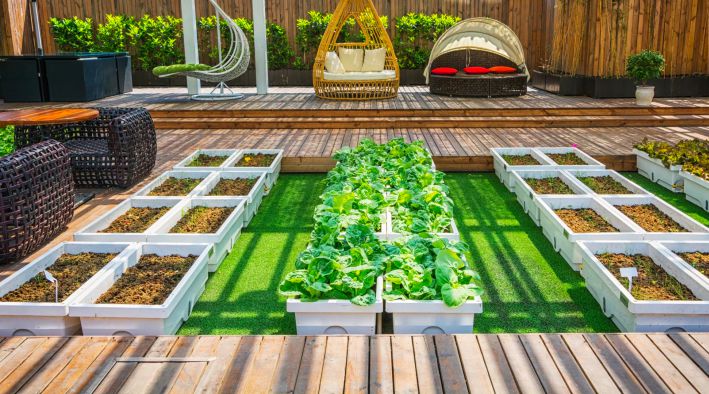 LANDSCAPING
Stuart Timber Co. produces post peelings, log peelings, decking, fences, timber for retaining walls, gates, trellis, and all of your landscaping timber needs. Our posts, strainers and poles are selected from the best smaller diameter forest material. This is identified, cut and peeled by trained and diligent staff committed to crafting the highest quality posts possible. All posts are air dried which does not cause damage to the timber cell walls, and makes for a stronger, longer lasting post. Our top quality fence posts are in constant demand. When it comes to posts we offer a choice of round or square. Half round edging for raised garden beds, or choose from a range of pre-cut garden kits, available for you to assemble at home. We also supply farm gates that are made locally by The Bloke's Shed. The gates are custom made to suit your measurements so please contact us if you'd like to place an order.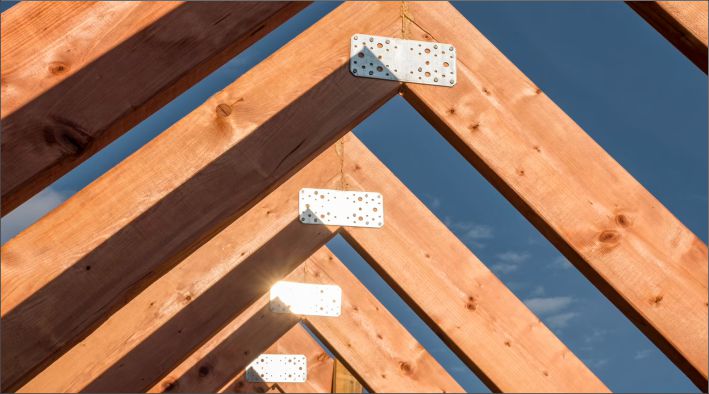 BEAMS
We take care to select the right logs to craft strong beams. When you order beams from us, it's important that you advise if the beams are for outside use so we can treat them accordingly. Standard beam sizes are 150×75 to 300×75 and 150×100 to 300×100, in lengths up to 6.0m. Special size beams can be milled to order but please allow extra time for this because the drying process may vary depending on the size of beams.​Once the beams are dried they are treated with CCA preservative to H4 or H5 standard. Beams can be supplied rough sawn or dressed four sides. For pergolas consider our ColourPine beams which are long-lasting, a rich red-brown colour that needs no staining – the colour is in the wood!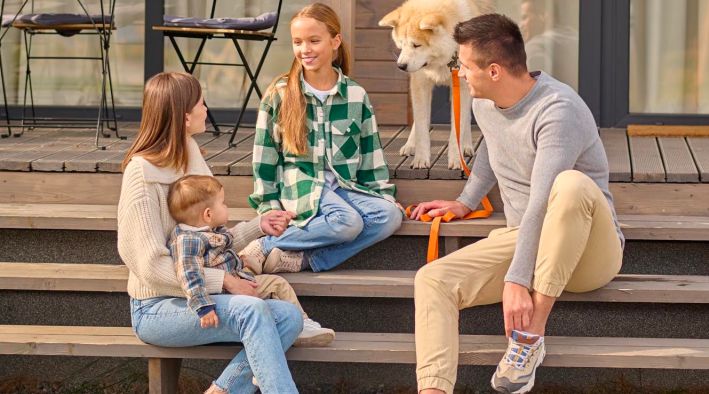 DECKING
The most popular decking timber we supply is treated pine. We produce Pine in two grades, standard and premium. Standard grade features small knots while premium grade is clear. ​ColourPine is a softwood with hardwood characteristics. It is a natural brown colour with a visual Kwela or Cedar appearance. It is extremely hard-wearing, durable and easy to work with, and because the colour is in the wood, it will retain its appearance for years to come.
Decking comes in a range of sizes such as 90mm, 115mm and 140mm and in either a 19mm or 32mm thickness. We also stock pergola beams and all of your outdoor furniture or landscaping timber needs. ​Our friendly, knowledgeable staff are happy to discuss our product range with you and help you choose the best materials for your project.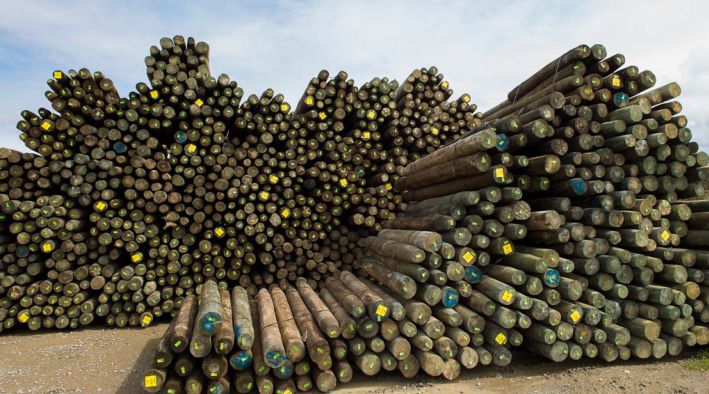 ROUNDWOOD
Posts, strainers, poles and piles are produced from carefully selected forest material. This is then cut to length, peeled, air dried and treated to create a strong and durable product that carries a lifetime guarantee. We have sheep or sheep yard posts, ½ round posts, sided posts, cattle posts, cattle yard posts, deer posts, strainers, poles, and piles.